Millimeter Wave Semicon Final Test Turnkey Solution
POSTED ON MARCH 22, 2022 BY TMYTEK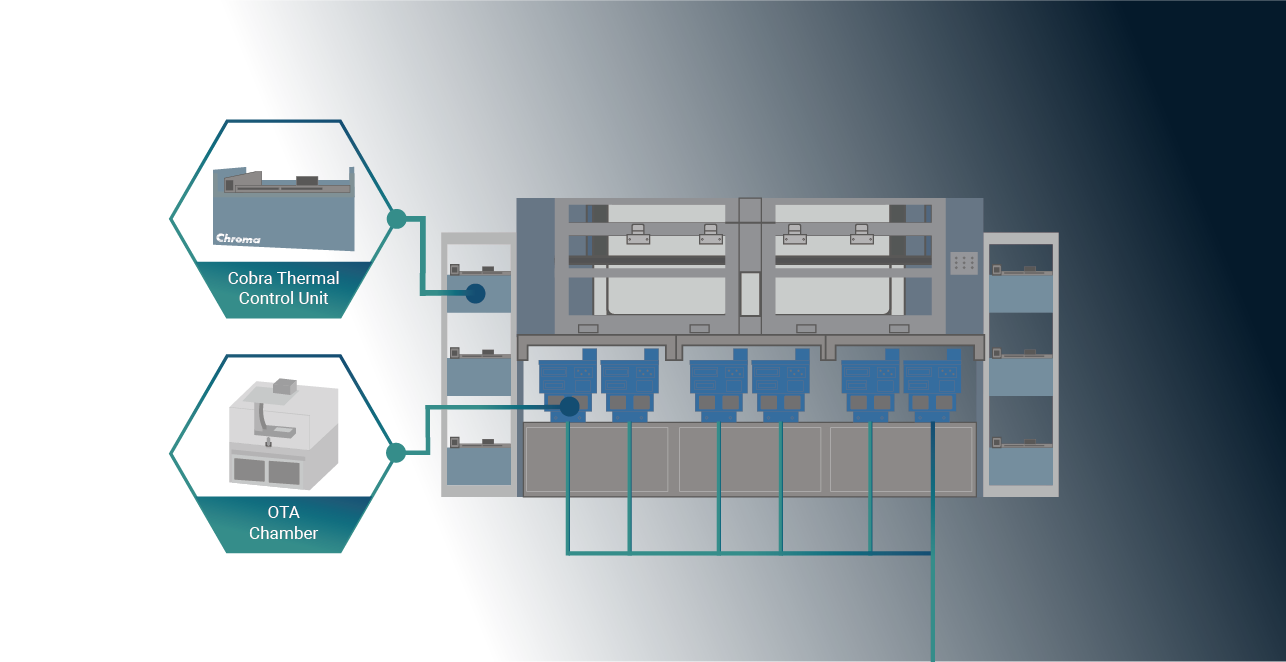 Handler, OTA test chamber, Tri-temp control unit, and Digital & RF tester with efficient codebook rebuild algorithm are all included. Chroma Semicon Final Test Turnkey Solution presents a comprehensive mmWave OTA test capability of RF semiconductor manufacturing by combining the expertise of all partners. Facilitate the mass production auto test process effectively.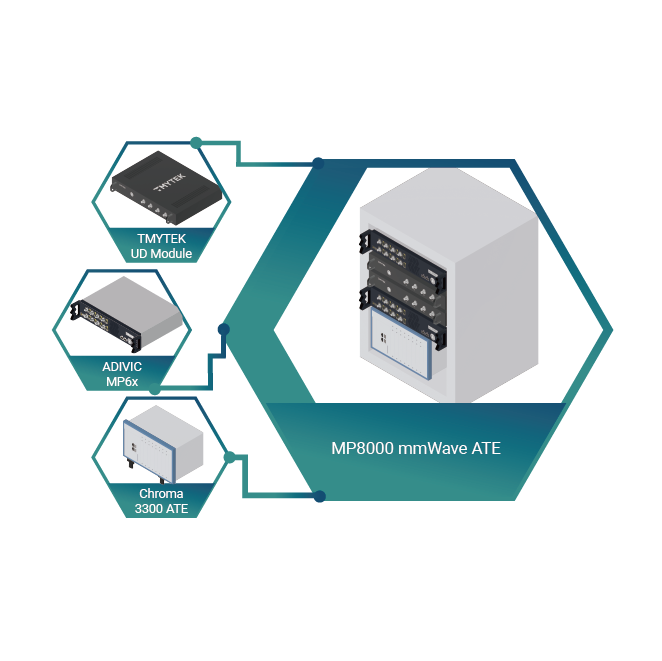 MP8000 mmWave ATE
With the TMYTEK UD Module converting Ku/Ka/V band RF signal down to sub-6 GHz RF signal and vice versa, ADIVIC wireless tester will be able to receive and analyze Ku/Ka/V band RF signal. The control center, Chroma 3300, will provide DUT power, conduct digital testing, and coordinate the test procedure.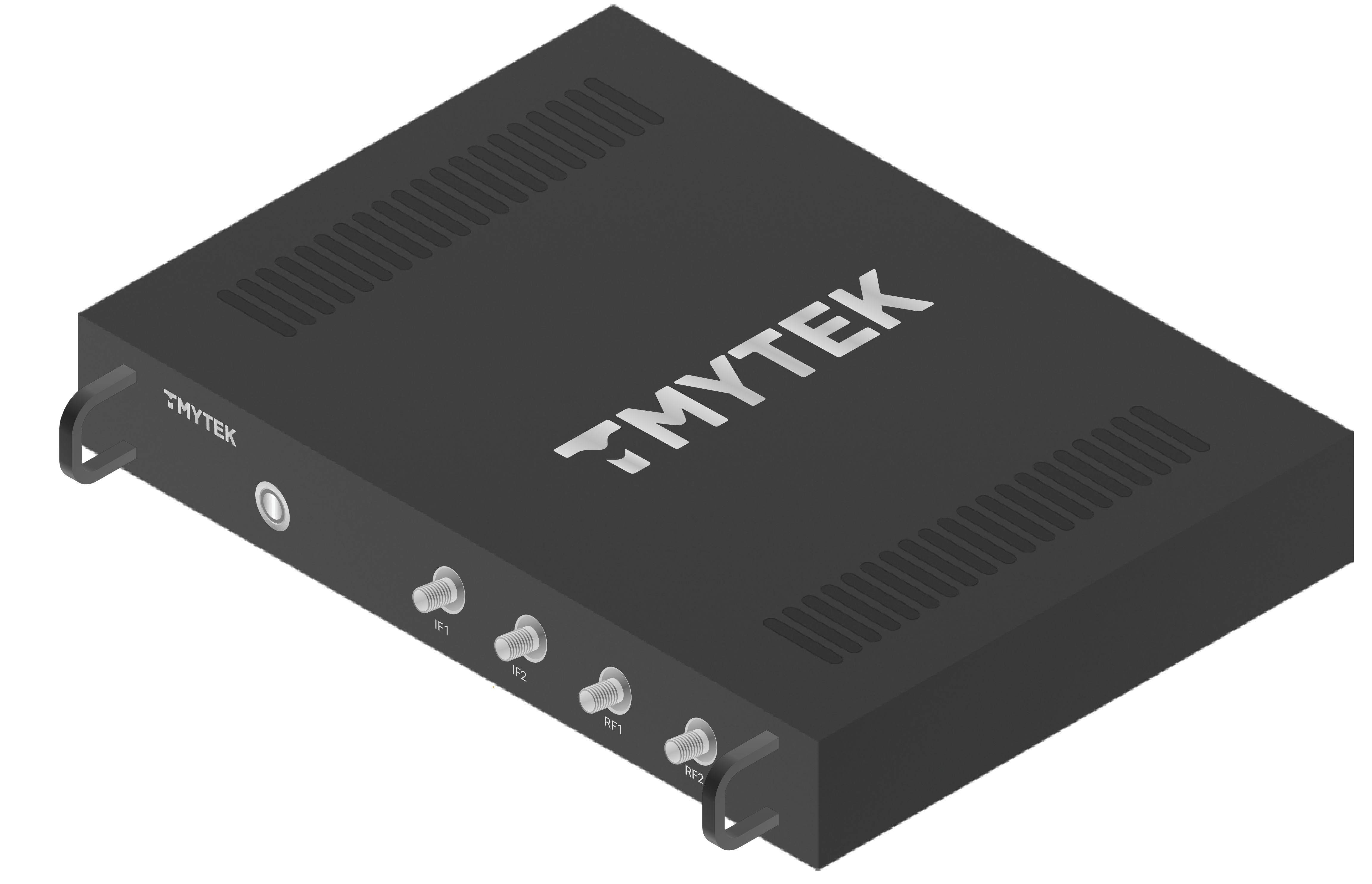 TMYTEK UD Module
Ultra-Broadband Frequency Converter
The broadband UD module comprises of LO source and filters with excellent performances, and is designed in a compact 1U chassis for integration in industrial applications.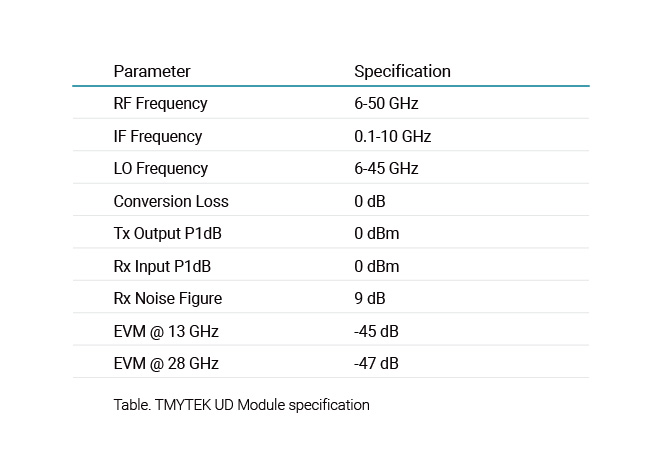 >> Download Millimeter Wave Semicon FT Turnkey Solution Flyer