BBox assists the University of Hawaii in developing a COVID-19 contactless WiFi Sensing system
POSTED ON MAY 21, 2021 BY CICITANG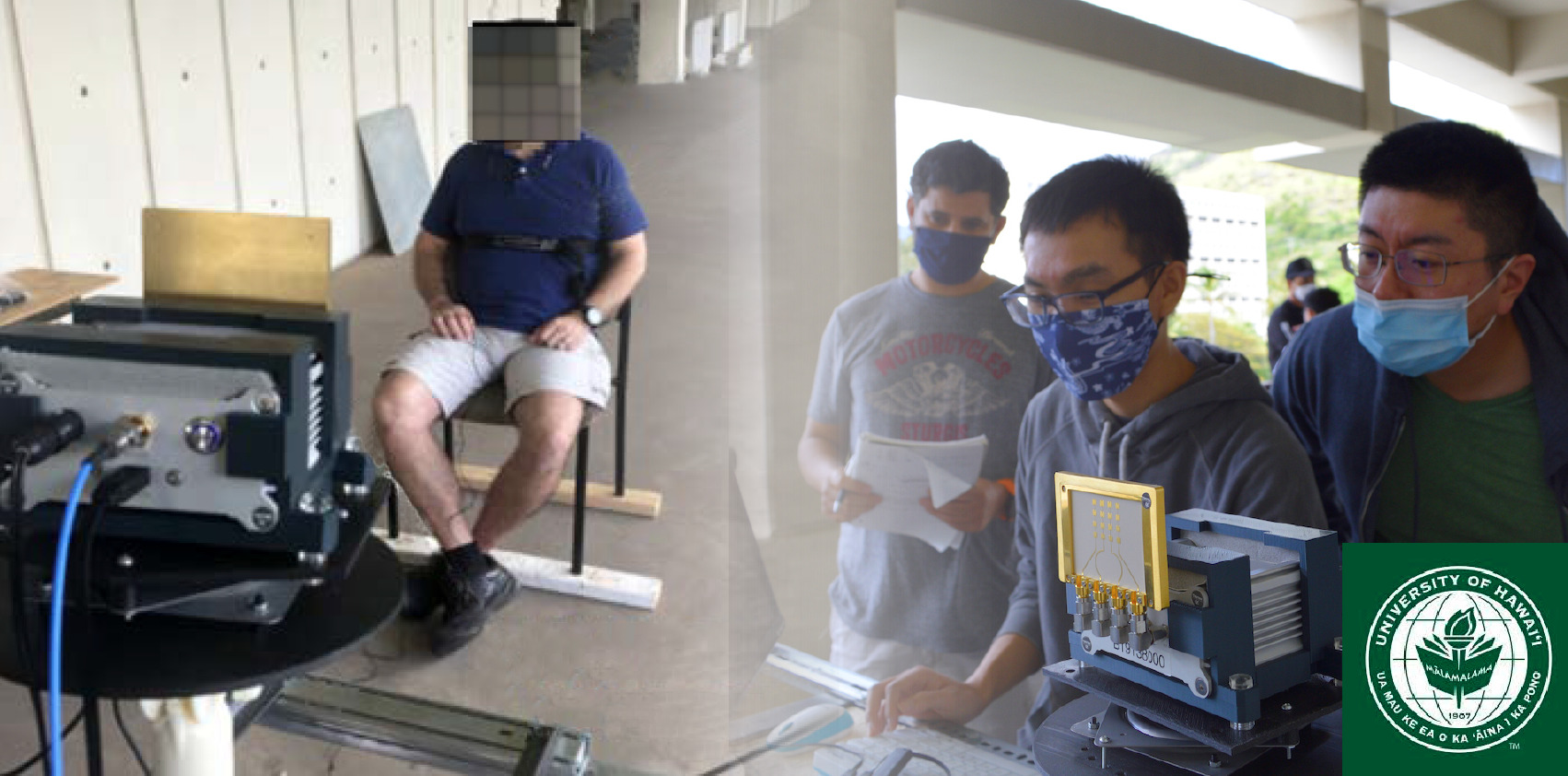 Catch as many infected people from 6 feet away
The team led by Professors Olga Boric-Lubecke, Victor Lubecke, and Yao Zheng at the Department of Electrical Engineering, University of Hawaiʻi at Mānoa, developed a 5G NR sensing prototype system for contactless COVID-19 test with TMYTEK mmWave system. The respiratory rate and heart rate are measured 6 feet away to determine whether the subject is infected with COVID-19. This prototype system achieves cost-effective and non-contact testing by implementing radar technology, effectively increasing the number of detections.
TMYTEK provides twoBBox Lite as the transmitter (TX) and receiver (RX) in the WiFi sensing system, and one UD Box as a frequency up/down converter. TMYTEK's hardware equipment allows researchers to set up the mmWave radar environment so quickly that they focus on algorithm development then successfully develop an accurate, safe, and non-contact COVID-19 testing system.
Su-Wei Chang, CEO of TMYTEK, said, "I am very pleased to see that our mmWave beamforming tools have helped researchers in various research topics. To help more researchers and students enter the mmWave field, TMYTEK will announce a new B-series mmWave Beamforming Product."
TMYTEK's new productBBoard launched in Q2 provides a more affordable and flexible BBox alternative, especially for R&D and educational purposes. In addition to product prototyping and academic research, BBoard can also be a mmWave teaching equipment in the classroom to train more mmWave engineering for future 5G/6G and Radar sending experts.
References
Victor M. Lubecke, Yao Zheng et al. Identification of COVID-19 Type Respiratory Disorders Using Channel State Analysis of Wi-Fi Communications Links IEEE EMBC, April 2021